Meet Dr Anthony Grisoni (Chiropractor)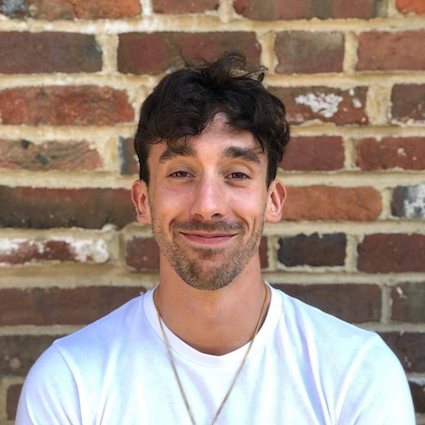 The Path to Chiropractic
Growing up, Tony was a highly active young man, regularly engaging in all forms of sports including swimming surfing and general fitness. He also enjoyed various martial arts such as karate, Tae Kwon Do, Muay Thai and jujutsu. Whilst staying constantly active and while serving in the British Army, Tony sustained a number of injuries. These injuries ultimately led him to discover Chiropractic.
Obtaining a Chiropractic Education
Tony earned his MChiro qualification from the esteemed Anglo-European College of Chiropractic (now AECC University College) in 2019-2020. He enjoyed his time there and had many memorable experiences. A senior chiropractor who was getting to retire after more than 50 years in the field was one of Tony's instructors.
The man was one of the top chiropractors in the world who used the Gonstead Technique. Tony was grateful to learn the technique from the chiropractor and appreciated his no-nonsense approach. "The only thing the instructor cared about was the comfort and effectiveness of a patient's treatment."
Possessing Many Tools in His Toolbox
Tony uses an array of techniques and is particularly well versed in Diversified and Gonstead. He also uses Kinesio taping and Active Release Technique®, a trigger point form of release. "I like to combine passive treatments of massage, adjustments and mobilisation with a more functional approach of getting patients to perform exercises and stretches."
To help his patients have a continuity of care, Tony gives them homecare routines and advice in their everyday life-be at in the gym or their work, which they combine with his treatment. When patients progress and get better, they have the necessary tools to keep themselves healthy and active-once their plan of care is complete.
EXPLORE CHIROPRACTIC
Keeping His Mind and Body Fit
It's no surprise that, when he's not caring for patients at Wakefield Chiropractic Clinic, Tony is passionate about staying active. A keen runner and swimmer, he also participates in triathlons and continues to do martial arts. Surfing and climbing are also high on his list of favourite things to do.
As cerebral health is also vitally important, Tony enjoys keeping his mind sharp by reading voraciously. In addition to reading about chiropractic, he enjoys reading autobiographies and books on philosophy and psychology.
Tony also enjoys eating good food and travelling the world. Before serving in the Army, he lived in Phuket, Thailand for a time. Tony also cycled through France and ran Munro Mountain in Scotland. He chose to return to the UK to be close to family members.
Joining the Wakefield Chiropractic Clinic Team
Tony is delighted to be a part of our team. "I appreciate the way Derek and Martin treat patients and their dedication to honesty, integrity and helping patients achieve results." Tony looks forward to acquiring considerable experience and knowledge while working at our Wakefield clinic.
Contact us today to book a convenient appointment with Tony!
---
Dr Anthony Grisoni (Chiropractor) | 01924 200 805