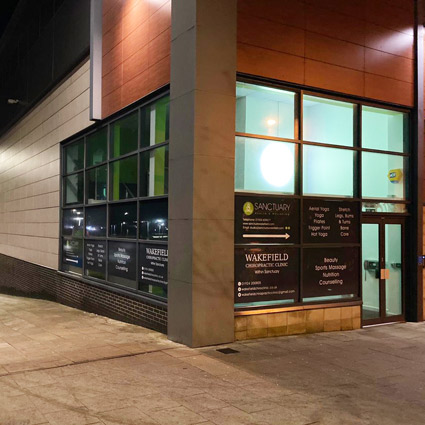 About Wakefield Chiropractic Clinic
We're thrilled that you're considering care at our Wakefield location, and want you to know that while our name may be new to the area, we very much have the same desire and focus that the practitioner before us held in this very space-to bring efficient, science-backed, gentle care to patients.
Our entire team follows the guidance of the British Chiropractic Association, aiming to offer ethical and patient focused care to every person we have the pleasure of seeing. Our core group of doctors and professionals have many years of training and experience working with patients just like you.
As your partner in natural health, we promise to always provide you with the honest care you deserve, and will never force care upon you. The choice to visit us is always entirely up to you.
How We Help Patients
Our team believes in taking a unique approach to each patient's care plan-that means that we don't follow a "one size fits all" model when it comes to natural wellness. Instead, we'll dive deep to uncover what's really going on in your body through performing the proper tests needed to give you an accurate diagnosis.
From there, we'll be able to pinpoint your problem and devise a care plan that can help you. We believe in taking a team approach to your care, and regularly hold sessions to discuss patient goals with our wider team-this allows us to collect insight and knowledge from the best and brightest members of our team.
Ultimately, we want to bring you out of pain and restore mobility while improving function. We'll do this a number of ways, which may include focused adjustments, specific soft tissue rehabilitation and exercises, or advanced Shockwave Therapy. Whatever your sessions consist of, you can rest easy knowing that your care is designed to help you achieve your goals.
MEET THE CHIROPRACTORS
Learn More Today
If you're ready to find out how focused chiropractic care may be able to help you and your family, get started today by contacting us to book an appointment.
We can't wait to welcome you into our care.
---
About Wakefield Chiropractic Clinic | 01924 200 805