Dr Marius Steenkamp (Chiropractor)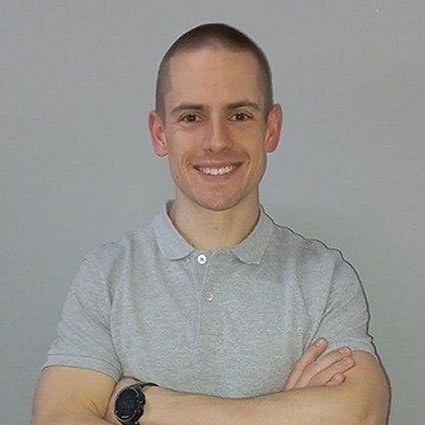 Dr Marius Steenkamp is a chiropractor dedicated to providing his patients with the highest quality of care while supporting each patient's individual goals. Dr Steenkamp also holds multiple degrees in sport science with a decade of strength and conditioning experience working with athletes of all levels and sporting codes. He strives to provide every patient with treatment that will optimise functional range of motion and decrease pain while providing the most efficient long-term solutions and strategies for each condition.
While working overseas, he gained a lot of experience from one of Ireland's top chiropractors, incorporating lateral thinking, wellness care and exercise into his treatment. He has a passion for educating each patient about their condition and providing them with the tools and knowledge to improve and sustain their health.
EXPLORE CHIROPRACTIC

Outside of the Practice
In his free time, Marius is an avid CrossFit athlete with 10 years of experience in the sport. He also has extensive experience and knowledge in running, cycling, rock climbing, hockey, and tennis.
Contact us today to book a convenient appointment with Marius!
---
Dr Marius Steenkamp (Chiropractor) | 01924 200 805